Tell us what you think…
Odyssey News & Contract Awards
Our Business Development Family is complete!
As part of the Odyssey reorganization in January 2021, the Business Development team was re-aligned to provide targeted support to each Group, as well as some strategic locations. It took us a year, but we've hired the right team to bring Odyssey to the next level! Welcome to Dustin Hicks, Myke Garrity, and Brandi Colvin.
Dustin Hicks has more than 20 years of experience in military aviation and acquisition in the United States, Europe, East Asia, Southwest Asia, and Central Asia. His earliest combat experience involved direct employment of unmanned aircraft and early "manned-unmanned teaming" and aviation-centric task forces throughout the Operations Iraqi and Enduring. He served in a variety of aviation and missile acquisition programs from Project Management Offices, Headquarters Assistant Secretary of the Army (Acquisition, Logistics, and Technology), as an Army Modernization Cross-Functional Team Senior Acquisition Advisor, and as a program manager and corporate staff for large and small defense businesses. Dustin is geographically located in Huntsville, AL, and is pursuing near-term opportunities in the Huntsville defense sector.
Myke Garrity has 15 years of experience as a contractor supporting both defense and intelligence. He received his Bachelor's and Master's degree in Mathematics and has a Ph.D. in Computational Data Sciences, all from George Mason University. After nearly a decade of providing software, systems engineering, and acquisition support in northern Virginia, he relocated to Colorado Springs where he has since spent the last several years using his past experience to lead business development and capture support within the growing space market.
Brandi Colvin, from Dallas TX, joined us as the new C5ISR Proposal Manager. She has spent the last three years as an Engineering Assistant and working Proposal Management. Before that, she worked in Construction Engineering as an Engineering Assistant. Brandi is finishing up my degree in Business Administration with an emphasis on Program Management at Southern New Hampshire University and should graduate this year.
Robert Cognetti, a seasoned strategist, relationship-builder and capture lead, joined the systems team to help bolster our pipeline opportunities. Working closely with Reid Webber and Andrew Kennedy, this team has delivered over a dozen proposals since our last update – most notably our first major pursuit under the newly formed Odyssey / Milcorp joint venture–VentureCDS.
A wide range of pursuits are now in motion to include active discussions with an overseas government and another with a US intelligence agency that may lead to the development and deployment of an enterprise-scale cell network alerting and exploitation capability for use in identifying, disrupting and prosecuting threats to national security.
Technical Center
The Argonauts
Odyssey's Argonaut initiative launches into its second year, continuing to build the team and extend our footprint and reputation across the Company and the DoD. In 2021, the Tech Center and its Argonauts focused its efforts in Digital Engineering (DE) and Artificial Intelligence. This year, the Argonauts are now training their thoughts towards the integration of commercial space domain awareness data into DoD processes. The Argonaut team will also explore innovations in clinical monitoring and the feasibility of an Odyssey-organic medical data center. Another interesting topic on the Argonaut 2022 agenda will be obtaining a better understanding of algorithmic warfare and the associated threats. Lastly, the team will leverage our 2021 work in DE to begin developing a framework for transitioning into a full DE environment and a complimentary DE strategy.
Odyssey's Functional SME Initiative
The Tech Center is seeking 2 "best-in-class" functional experts, one each in Program Management (PM) and System Engineering (SE), to help lead and support the Center's push to extend and expand the quality of our technical proposal responses as well as leaning into innovations in their respective fields. These innovations include the acquisition adaptive framework, risk management associated with agile software development, and the revolution in system engineering transformation led by digital engineering and MBSE advances.
C5ISR Group
Special Access Programs MAFB Team Our Malmstrom team is a major driving force in a unique customer organization and function. The network our team support ensures a 24/7 operations floor with continuous customer support. System use exceeds 27,000 conferences, 44,000 hours with 400+ endpoints, usage growth of 20%. The team is key to interconnecting multiple communication networks, which is critical to the real-time collaboration between DoD Branches and service organizations. In light of this, our team directly contributed to their Detachment earning Delta 6 Detachment of the year, a prestigious award throughout the U.S. Air Force. Seen here are Lyle Chartrand, John Fogelson, and CJ Reeves with our Special Access Programs team at Malmstrom Air Force Base.
EPASS Team Winners of FM/PK Large Team Quarterly Award— 3rd Quarter 2021
The Odyssey Team supporting Space Systems Command (SSC) Strategic Warning and Surveillance Systems Directorate was critical component in our Space Force Customer's receipt of this Directorate Level award.
Teams competing for this award consisted of a combined Contracting (PK) and Financial Management (FM) Business Team dedicated to advancing programmatic and financial execution in 2021. Our EPASS Team accomplished this objective for seven USSF Weapon Systems providing Missile Warning, Missile Defense, Space Domain Awareness, and Command and Control to Senior Leaders across the Department of Defense (DoD).
The team accomplishments contributing to this award included:
Obligated $93M expiring funds, supporting multiple missions, and  increasing critical capabilities while enabling Combatant Command (CCMD) global HGV ID/engagement
Executed $33M product contract for ground radar, collaborating with Program Management Office (PMO) and Contractor, cut 20 days to award, ultimately increasing life expectancy by 19,000 hrs
Funded/Awarded 60 Contract Actions valued at ~$146M, supporting modifications to 4 Operations Centers & 13 Foreign Military Sales (FMS) cases, ultimately increasing CSPOC's space catalog tracking by 12%
Delivered business strategy solutions, earned credibility with Program Executive Office (PEO) & Mission Partners partners, meetings 100% of Critical Events (CEs) for the 3rd quarter and year
Expanded expertise to contractor requirements, analyzing DPA proposals awarded to include two increased due to COVID-19, ultimately increased Swabstick capacity to 200 Million per month
Developed ~55 cost estimates, program contract analysis & Program Objective Memorandum (POM) submittals, ultimately gaining CC approval for funding plans and enabling Directorates #1 priority
Led 4 training day events, taught 600+Air Force (AF) & Space Force (SF) Members on FM/PK processes, ultimately supporting execution and improved unit contract understanding
Transferred System Program Office (SPO) to US Space Force (USSF) in less than 16 months, driving mission readiness/space capes support and completed Initial Operational Capability (IOC) 18-days post SSC standup
Pilot'd FY24 POM strategy for new requirement for Integrated Tactical Warning/Attack Assessment (ITW/AA) as a weapons system, IDing mission requirements & funding and engaged PEO support for Final Operational Capability for this new system
Congratulations to our EPASS Cost and Contracting Team: Ms. Jaime Socotch (Cost Lead),
Ms. Claudia Montero, Mr. Chad Leasure, Ms. Lawana Israel, Ms. Tanya Williams, Mr. Kevin Nelson, Mr. Jacob Provencher, Mr. Edward (Alex Smith)-Quantech, Ms. Annie Bagay-Quantech, Mr. Colin Mays-Quantech, Mr. Maxxwell Snyder-Quantech, Ms. Nikol Podlacha-Quantech, Ms. Shannon Cardoza-Quantech, Mr. Donald Miller (Contracting Lead), Mr. James O'Toole, Ms. Sonja James
Space & Missile Defense Group
Myke Garrity and Brian Yoshimoto at the National Security Space Association (NSSA) Defense and Intelligence Space Conference (February 23-24, 2022 at the Westfields Marriott in Chantilly, VA). The focus of this event is on National Security Space and provides a platform for key leaders of the community to engage in fulsome dialogue on topics vitally important to our security posture.
System Solutions Group
Reid Webber (below), from the System Solutions Group, demonstrates the LINX Mission Collaboration Suite to attendees at Defense Strategies Institute's 10th Annual Automated Intelligence, Surveillance, and Reconnaissance (ISR) and Battle Management Symposium. Reid, along with Robert Cognetti (Business Development) and Andrew Kennedy (Tradecraft), attended the ISR Symposium in Alexandria, VA on February 23 & 24, 2022.

Odyssey is Pleased to Announce Three New Awards in Our Clinical Division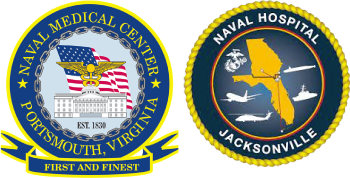 Recently we were awarded a contract supporting the Clinical Investigations Department at the Naval Medical Hospital in Portsmouth, VA with one employee located at the Naval Hospital in Jacksonville, FL. This team of individuals support professional education and development at these locations by providing Clinical Research Coordinators and Research Assistants. These folks provide protocol development support, data collection, technical writing, regulatory compliance, and Institutional Review Board (IRB) submission support for the various hospital departments. Our employees often receive accolades for their support to medical research benefiting our warfighters and their families.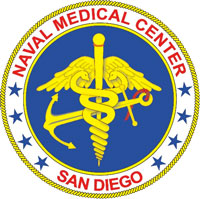 We are also proud to announce the award of a contract to provide Clinical Research Pharmacist support to the Clinical Investigations Department at the Naval Medical Center San Diego, the largest military treatment facility in the Western Pacific. Our pharmacist on this award, Dr. Natalie Hall, provides dispensing drugs per approved study protocols and FDA and Joint Commission Regulations. She also designs and implements clinical research protocols related to pharmaceutical care. This award is an adjunct to our current award at NMCSD where we provide Clinical Research Associates to support the CID.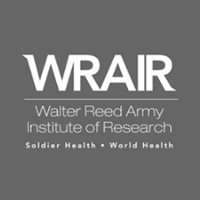 Odyssey was awarded a prime contract supporting the Walter Reed Army Institute of Research (WRAIR) Bacterial Disease Branch (BDB). Odyssey researchers in the Wound Infection Department (WID) work with collaborators from around the world to identify, test, and transition novel solutions to combat wound infections, focusing on multi-drug resistant (MDR) pathogens. Solutions range from small-molecule antibiotics and monoclonal antibodies to Bacteriophage cocktails. Each countermeasure identified is developed and then tested in customized animal models before being transitioned to human clinical trials.
Coming this Spring!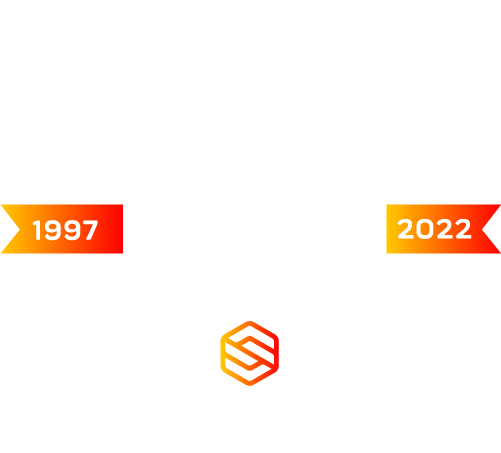 We will be celebrating our 25th Anniversary at all major Odyssey locations (Wakefield, Colorado Springs, Beavercreek, Fairfax/Silver Spring, Norfolk/Newport News, San Diego, Niceville). Keep your eye out for dates and details! (For those of you who aren't at a major location, we haven't forgotten you! More details to come!)
Are you interested in helping the anniversary planning team? Do you have a great idea to help us celebrate 25 years of success? We'd love to hear from you. Contact Catherine Emond to be a part of what makes our company special.