Space and Missile Defense
Services and Solutions
Space and Missile Defense
Services and Solutions
Odyssey has a rich history of supporting a wide range of space and Integrated Air and Missile Defense (IAMD) systems and operations, including, Space Situational Awareness (SSA) / Space Domain Awareness (SDA), Space Warning, Space Command and Control (C2), active and passive missile defense (kinetic and non-kinetic), offensive operations, ground stations, data links, mission or user terminals, cyber warfare, space lift, station keeping, and mission packages. We also apply our expertise to supporting infrastructure, including battle management and Command, Control, Communications, Computers, Cyber, Intelligence, Surveillance and Reconnaissance (C5ISR). Our Space and Missile Defense expertise includes:
Space Control Operations
Support for systems that allow freedom of action in space for friendly forces while, when directed, denying it to an adversary. These include the protection of U.S. and allied space systems and negation of enemy adversary space systems. Space control operations encompass all elements of the space defense mission and include offensive and defensive operations to gain and maintain space superiority and situational awareness.
Nuclear-Survivable, Broadband, and Narrowband Communications
Support for a global satellite communications system designed to operate through an adversary's denial and disruption techniques, as well as continue to operate when exposed to high levels of man-made or environmental radiation.
Position, Navigation, and Timing
Support of military and civil Global Positioning System (GPS) requirements, analyses of competing navigation accuracy and timing needs, counter-measures to Positioning, Navigation, and Timing (PNT) / GPS threats, GPS operations guidelines, and system security recommendations. GPS support also includes the Nuclear Detection & Detonation System (NDDS) requirements, operational concepts, and architectures.
Space Support Operations
We support operations that maintain and sustain space forces, including configuring the command and control network for space operations. Our support also includes space vehicle operations.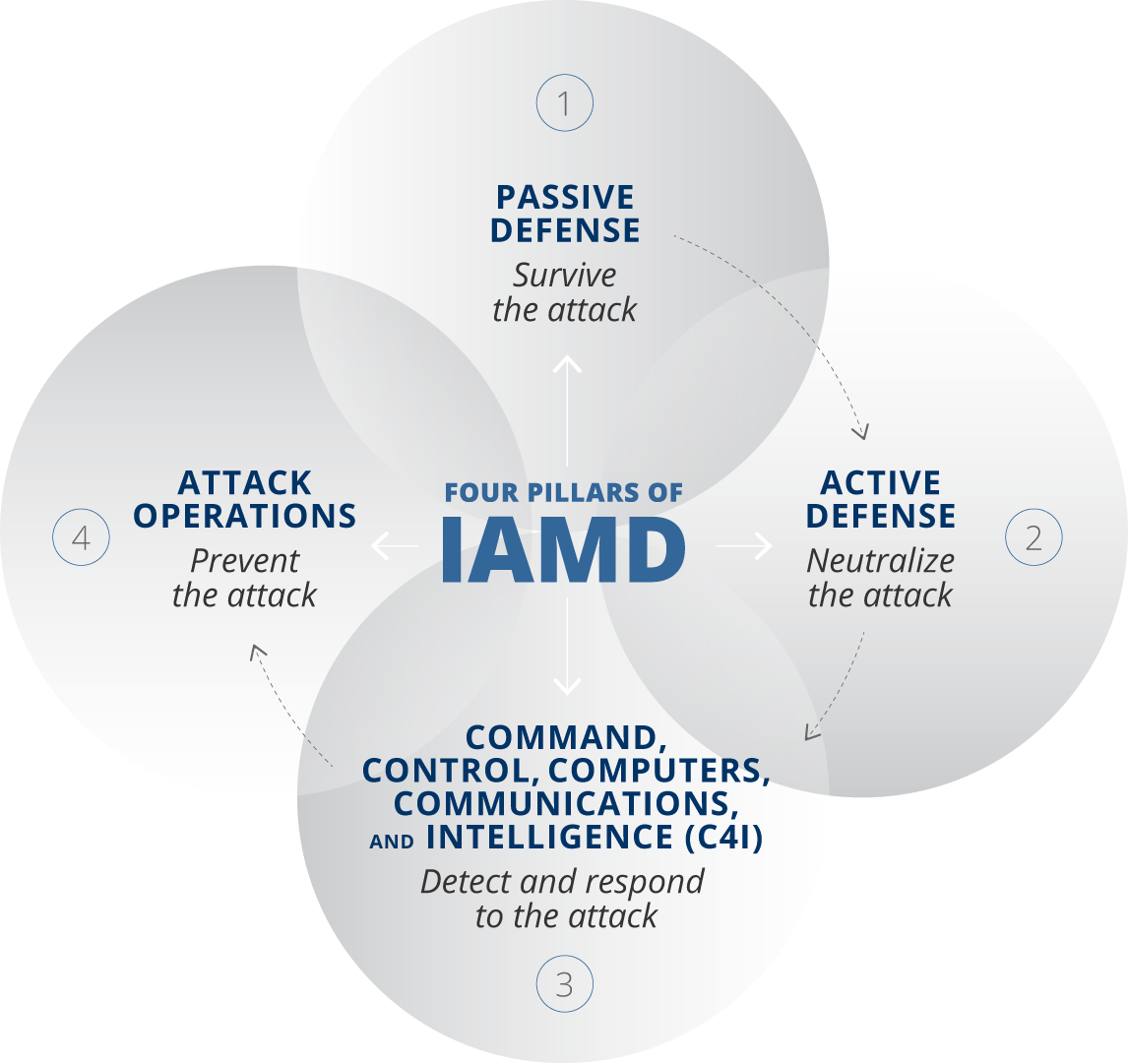 Missile Warning / Missile Defense
We support the four pillars of Integrated Air and Missile Defense (IAMD): The four pillars combine to form a comprehensive joint force capable of deterring or preventing adversaries from effectively employing offensive air and missile weapons.
Passive Defense: Survive the attack
Active Defense: Neutralize the attack
Command, Control, Computers, Communications, and Intelligence (C4I): Detect and respond to the attack
Attack Operations: Prevent the attack
Expertise
Our wide range of capabilities includes Program Management, Engineering and Platform Integration, Specialty Engineering, Test & Evaluation, Artificial Intelligence / Machine Learning, Digital Engineering, Acquisition Management, Integrated Logistics Support, Software Development, Research & Development, Clinical Research, Support Services, Financial Management, Information Technology, Training, and Information Assurance / Risk Management.