Odyssey Hires Veterans!
As a veteran—along with subject matter expertise and years of on-the-job training and advanced skills—you bring leadership, initiative, self-discipline, and teamwork to our company. You also deliver attention to detail and ethics as many military veterans hold security clearances and have been trained to uphold the highest standards when it comes to ethics. And you do all of this while working in a manner that promotes safe work environments. These reasons are among the many why veterans make up almost 50% of Odyssey's workforce.
Why Veterans Choose Odyssey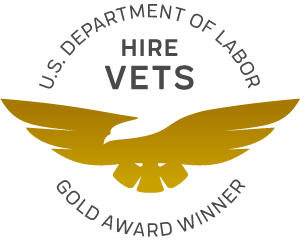 Odyssey's culture and values align with those of many military veterans. Working with good, reliable, and trustworthy people, a career at Odyssey offers the opportunity to continue to serve our country and military communities while delivering the highest quality services, solutions, and support for our nation's warfighters.
Odyssey has recently been awarded the Department of Labor's 2022 HIRE Vets Gold Medallion Award. This is the only federal-level veterans' employment award that recognizes a company's commitment to veteran hiring, retention, and professional development.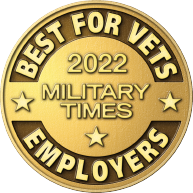 In addition, Odyssey recently was one of only 175 companies nationwide listed on the 2022 Military Times Best for Vets: Employers List—the most comprehensive annual ranking of the country's best employers and organizations with military-connected employment programs, benefits, and support efforts.
If you're a veteran or transitioning military looking for a rewarding career with an organization where your service and experience will be integral to supporting critical missions, join us!
Be sure to check out our 5 Tips for Transitioning Military!