Tell us what you think…
Check out the latest news from around the company—exciting team and individual work and accomplishments that have been impactful to the success of our customers' missions over the last six months.
Aviation Group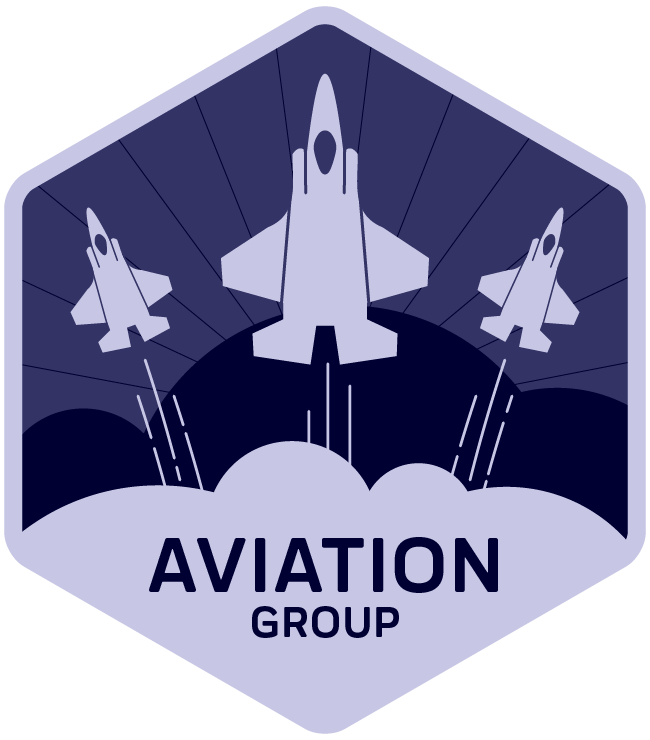 ISR SOF & PR Fixed Wing team members were part of a key partnership supporting the 27th Special Operations Communications Squadron Mission Defense Team's (MDT) demonstration of near real-time cyber-integrated threat analysis and deterrence onboard an active MC-130J Commando II special operations aircraft at Cannon AFB, NM. This was the first time this capability has been connected to an operational weapon system outside of a laboratory environment. The successful demonstration was a major milestone for the MDT and led to approval to integrate its capabilities into MC-130J flight operations. This in-flight integration will be an Air Force first.
The USAF has been looking for ways to arm its airlift planes with multiple weapons strapped to smart pallets, which could upload targeting information to the weapons. This "bomb bay in a box" concept, as the USAF once termed it, is intended to allow aircraft such as the C-130 to release several weapons that could strike enemies from a distance, while itself staying out of danger. Odyssey team members in the Special Operations Fixed Wing and Rapid Development Integration Facility (RDIF) organizations worked to enable the first live fire test of this capability where an armed cruise missile was launched from the back of an MC-130J aircraft.
In December 2021, the 1st HC-130J to go through Programmed Depot Maintenance (PDM) arrived at Robins AFB where it was inducted into the Depot workflow. This is a major milestone in our ACAT 1D HC/MC-130J Recapitalization Program and one of the top 2 strategic issues identified for WIS, the USAF's Special Operations Forces program office. Odyssey personnel were recognized by the WIS leader, Col. Joel Luker, for "Their steadfast leadership and determination" that was "key to work through a number of hurdles and build the necessary partnerships with WIU [Special Operations/Personnel Recovery and Rotary office], the Air Force Sustainment Center (AFSC) and our MAJCOM customers that have led to this achievement."
1st HC-130J arrived for PDM at RAFB on Dec. 17, 2021
Odyssey ISR SOF & PR team completed the successful transport of the AC-130J Fuselage Trainer (FuT) from Bob Sikes Airport in Crestview, FL to the 492nd division at Hurlburt Field, FL. The FuT was towed on roadways and took over 24 hours to complete the trip. This move was planned for over a year. Changing the contract to move the FuT to a contract out of Warner Robins, Georgia, saved the government $500k on the cost of the move.


FuT preparing to enter Interstate I-10 in Florida on Dec. 17, 2021.
Odyssey Team members played a key role in streamlining fabrication in the Rapid Development Integration Facility (RDIF) of the Misting Tubes on the Heater Cart Humidifier Attachment kit (already a cost effective SARS-CoV-2 killing solution). After completing the first of 150 Misting Tubes, the three person RDIF team found it took 4 hours to complete the internal the threads at both ends. They determined that time to be excessive and took it upon themselves to find a quicker way to complete the threads. After much research and a couple of trial runs, they were able to complete both ends of a tube in 6 minutes, a projected time savings of 585 hours over the life of the project. This will enable the RDIF to provide this capability to AMC quicker and provide the final death blow of Covid-19 on large aircraft. The knowledge gained by the team will save time on other similar future projects that come through the RDIF, acting as a force enabler to deliver dominance more rapidly to the Warfighter.
C5ISR Group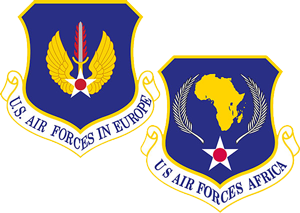 The Odyssey USAFE team is continuing to make a big impact to the US Air Forces in Europe-Air Forces Africa (U-A) mission. As the U-A area of responsibility encompasses over 90 countries with a population of over 1.7 billion people, the ability to effectively manage programs within a dynamic and complex multinational environment is imperative. The Odyssey team is meeting the challenge, supporting critical priorities such as developing live flight and virtual training capabilities for F-35 fighter aircraft operations; integrating cutting edge technologies to provide air defense to air bases across Europe and Africa; and strategic programs such as the Air Transport Sharing Mechanism (ATSM), a US-led initiative that enables sharing of air transport resources for delivery of troops, supplies, and materiel within the African region.
In support of one of the Army's Cyber Center of Excellence (CCoE) thirteen Regional Signal Training Sites (RSTS), Odyssey provides high-quality instruction for institutionalized classroom training at Fort Stewart, GA–Marne Signal University. RSTS's mission is to provide persistent linkage between institutional training and education from CCoE to the remote training sites that meets current and future requirements for the Cyberspace workforce in support of operational commanders who support new and existing Command, Control, Communications, Computers, Intelligence, Surveillance, and Reconnaissance (C4-ISR) technology-weapons systems.
The Odyssey team spearheaded the demonstration of the Message Record/Playback ETL Phase 1effort within the NCMC test environment. This scenario system will provide a training capability for operators that reacts quickly and effectively to new threats, requirements, and dynamic inputs. In addition, the system must provide the capability to generate realistic scenarios involving emerging threats, in this case air and space-based threats. As a result, the program office and prime contractor successfully demonstrated all requirements utilizing live events. Contributors: Cecilia Rotelli
The Odyssey Team led the effort to release the Fair Opportunity Proposal Request (FOPR) to the GSA OASIS Unrestricted Contract (Pool 1) Prime Contractors, 21 January 2022. This effort is to support SSC/ECQK, The Space Predictive Effects Analysis Results Reporting (SPEARR) Database Tech Refresh. This contract will migrate, test, and deploy an existing adaptable database system (ADABAS) into a new queryable persistent storage mechanism relational database for the SPEARR system and to convert the current software code structure into a modern language. This a big step in upgrading a heavily dependent, outdated database management system, freeing SPEARR of the limited five licenses. The viable COTS solution will upgrade the current performance and system capacities!
The following team members spent a lot of time and thought to make this happen, and it took a team effort to get us this far: Gary Rusnak–Subcontractor, Lou Perret, Dave Traylor, Darren Morris, Claudia Montero, Leatha Clark, and Aaron Gromley.
Medical Group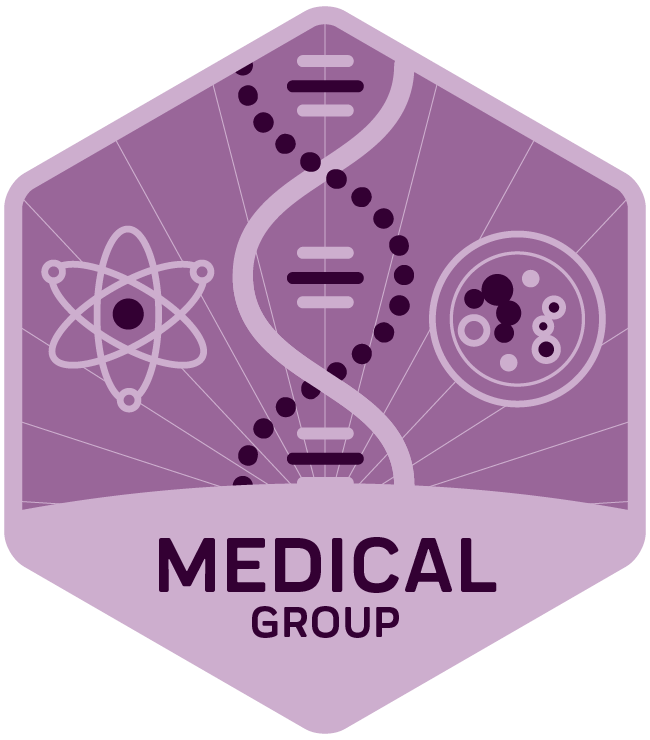 New Contract to support the Wound Infection Department (WID)
Odyssey's newest contract is to support the DoD's premier wound infection research effort. This effort, based at WRAIR, is dedicated to treating serious infections caused by Multi-Drug Resistant bacteria, especially ESKAPEE pathogens. The department consists of four cross-collaborative groups, Structural Biology (XTAL), Bacterial Pathogenesis (HMAP), Bacteriophage Therapeutics (BT) and Trauma Infection Research (TIR), each supported by a multi-species animal models group. Specifically, the XTAL group utilizes commercially available databases to screen small molecules in silico, then test their potential efficacy using X-ray crystallography. The HMAP team is working with the animal models group to test multiple monoclonal antibodies against A. baumannii in a novel pulmonary infection model. BT is using bacteriophage cocktails to treat MDR infections including FDA approved compassionate care treatments for patients with no other viable alternative. The TIR group is investigating polymicrobial infections and biofilms in a rat polytrauma model, testing a TLR4 agonist's ability to prevent cytokine storms after severe traumas and developing a new optomagnetic imaging technique to directly detect pathogens in the blood.
Space and Missile Defense Group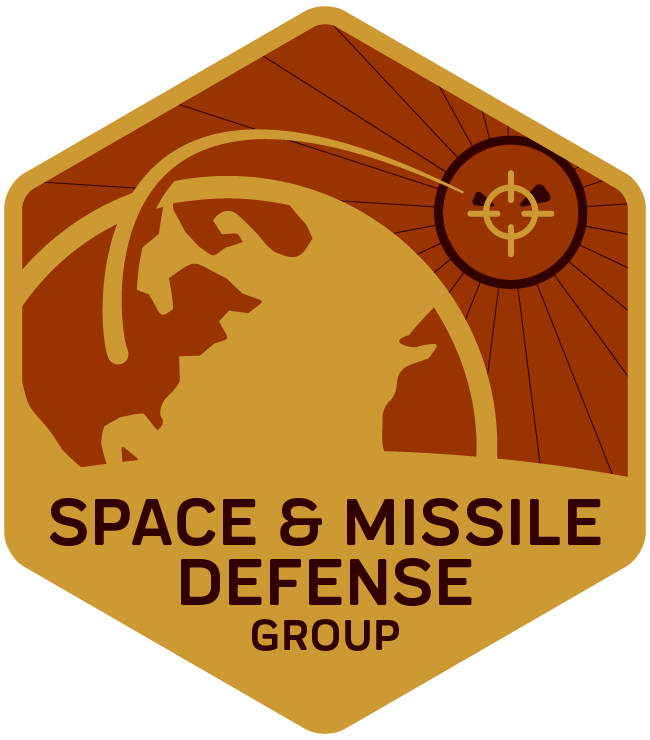 "Space Domain Awareness capabilities are more important than ever given recent events such as Russia's Anti-Satellite test that occurred this past November"
–Col. Turnbull, Space Systems Command
The S&MD Group are amidst a myriad of proposals for both new and recompete opportunities. We recently won the Army Capability Manager Strategic Missile Defense (ACM SMD) recompete contract with our Iron Mountain teammate. Dave Meakins, who has been working this contract since June 2015, will be taking on a new role for the customer, working Next Generation Interceptor (NGI), and Hypersonic Defense issues. Congratulations to Dave and the rest of the S&MD Team!
The Technical Director for Space Delta 2 (DEL 2) passed on glowing accolades for two of our outstanding performers on the Space Domain Awareness Division of Space Systems Command Special Programs Directorate (SSC/ECZG)–Brandy Benesch and Jason Burch–making it crystal clear how important Brandy and JB have been to to DEL 2's success.
"They are innovators either authoring or influencing the majority of DEL 2 1067s approved by the SpOC. JB is creator of the IROC, which he proved worked when Space Fence operations was successfully turned on at Eglin two weeks ago; with JB managing all Lines of Effort we will achieve IROC IOC this August!"
"Brandy and JB are problem solvers. Give them a desired End State and they will not only identify the "road blocks", but provide solutions to eliminate them so we can achieve our objectives. Brandy led the charge on re-designating Operational Acceptance authority from the SpOC to Delta 2 for sustainment upgrades, capability modifications, research and development/experimental efforts, and Non-traditional Data Source (NTDS) data quality. Brandy overhauled OA instructions thus changing over 20 years of antiquated processes, puts the responsibility of OA on the DEL 2/CC, and will save SSC significant personnel hours and costs."
"They are leaders in the SDA community. When they led the SDA WG the monthly attendance was near 200 and were advancing over 30 initiatives/ops improvements. Additionally, Commanders/Operations Officers/Allied Partners/SPOs/HQs staff are constantly seeking their expert advice and endless support. They are also the connective tissue between DEL 2/DEL 4/DEL 5/DEL 9/NSDC nurturing meaningful relationships starting back when they were both military."
System Solutions Group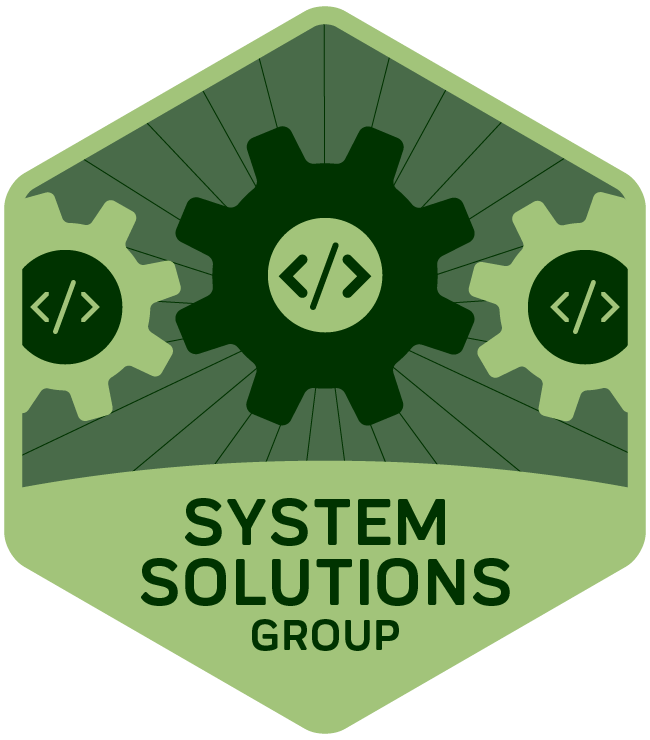 Since our last update, the Solutions Division has been focused on the development of additional Odyssey-owned product offerings as well as refining and executing a strategic growth strategy.
Odyssey's enterprise-scale, LINX mission planning, management and coordination solution is now being offered as individual "capability components" to allow customers easy access to subsets of capability most relevant to the scope of their mission. As a result, LINX is now referred to as the LINX ISR Collaboration Suite and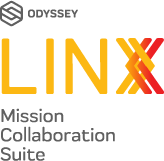 includes individual offerings for a Common Operating/Common Intelligence Picture, Intelligence Collection Management, Strategic Asset Allocation, Organization and Asset Management, Tasking & Scheduling, and Reporting. Additional capabilities have been added to support both Air and Ground ISR as well as force movements and collaboration between the two domains. Our hope is to support maritime and space domains in the near future allowing for a true Joint, All-Domain solution.
In February, the Solutions group delivered the final version of a new Multi-INT Command and Control solution called MIC2. This capability provides a robust, browser-based common operating/common intelligence picture for unclassified and classified data. While the solution is architected for rapid integration of virtually any stream or data it comes "pre-loaded" to support open-source news and radio broadcasts, social media, weather, real-time commercial/military aircraft and vessel positions and cell phone tracking. On the classified side, MIC2 supports integration with the most common ISR platforms and payloads feeding into a robust collaboration, exploitation and reporting workflow and toolset. MIC2 allows for low-latency payload and sensor C2 from tactical edge to virtually anywhere across the globe.
Coming this Spring!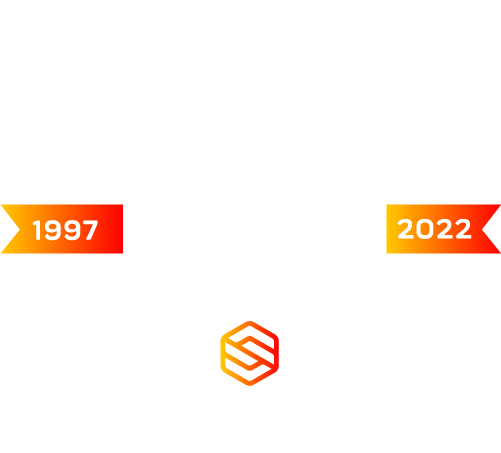 We will be celebrating our 25th Anniversary at all major Odyssey locations (Wakefield, Colorado Springs, Beavercreek, Fairfax/Silver Spring, Norfolk/Newport News, San Diego, Niceville). Keep your eye out for dates and details! (For those of you who aren't at a major location, we haven't forgotten you! More details to come!)
Are you interested in helping the anniversary planning team? Do you have a great idea to help us celebrate 25 years of success? We'd love to hear from you. Contact Catherine Emond to be a part of what makes our company special.