Tell us what you think…
A Day In The Life
Get to know your Odyssey colleagues from around the country!
Phillip Freeman
Job Title:
Joint Terminal Attack Control (JTAC) Subject Matter Expert (SME)
Work Location:
Navarre, FL
How Long Have You Been with Odyssey?
9 Years, 4 Months
What customer do you support?
The US Special Operations Command (USSOCOM) and Australian Defense Force (ADF) Joint Fires Programs
What do you do each day?
I'm part of a fantastic team at Odyssey who support JTAC and Joint Fires Program Managers at Air Force, Army, Marine Corps, Naval and Joint, Special Operations Commands along with our partner forces in the Australian Defense Force (ADF).
Our team develops JTAC and Joint Fires Learning Management Systems (LMS) supporting the needs and desires of the, JTAC and Joint Fires leaders. Our two systems are Automated JTAC Academic Currency Tracking System (USSOCOM) and Joint Fires Australian Currency Tracking System (ADF). Our JFACTS system is the only Joint Fires LMS in the world supporting JTAC, Joint Fires Observer and Target Mensuration Only (TMO).
Users of our system are located worldwide which puts us on the hook to answer the call of any user at any level, well beyond the 9–5 workdays. Our team takes extreme pride in our product, always working to make it better. At the lowest level, our system trains the force with USAF Weapons School level academics while tracking currency of all required JTAC training. At a higher level our systems are used to advise commanders at the unit level all the way up to the component (3 star) and service (4 star) levels. Congress saw our system when the Government Accountability Office (GAO) inspected every US Fire Support Program. Our system also helped save the A-10 Warthog, giving Senator Ayotte and the late Senator McCain accurate data as to what aircraft provides the lion's share of Close Air Support US and Partner Nation forces. Any Special Operations Operator that calls in an airstrike from the past 20 years to present day, uses our system. Considering the high value targets that have been mitigated by airstrikes and lives saved by Close Air Support we can't help but have pride in what we do here at Odyssey.
What do you enjoy about working at Odyssey?
Two things; supporting my brothers and sisters in the US and Australia. I know these people and their families. Also, I love working with customer focused team at Odyssey; William Morris, Bob Bonta and Joey Toler.
Please share your experience as a veteran:
I was a USAF Combat Controller for over 24 years retiring as a MSgt in 2011. I had the fortune to work with the nation's elite forces with combat deployments to Iraq, Haiti, Bosnia, Serbia, Africa, and Afghanistan. We have been stationed at Rhein Main AB Germany, RAF Mildenhall, UK, Hurlburt Field, FL, Joint Base Lewis-McChord, WA, and the Fighter Weapons School, Nellis AFB, NV.
It would be hard to nail down my favorite part of serving this nation, but I would say of all the combat operations, military free-fall jumps, SCUBA dives, and travel—the highlight of my career was building an enlisted USAF Weapons Instructor Course (WIC) for JTACs. The JTAC WIC is the ONLY Weapons School program that allows enlisted graduates. While at the Weapons School I had the privilege of supporting one of Odyssey's finest, CMSgt (ret) Don Stevens.
What is your current hometown?
Atlanta, GA
Where did you grow up?
Tucker, GA
Before Odyssey, please tell us about a previous job you have held that stands out as unusual or presented you with a unique and / or interesting opportunity:
2011–2012 I was deputy program manager for the United Arab Emirates JTAC program the first Arab nation partner force JTAC program to be certified by the Joint Executive Steering Committee.
What three words would you use to describe yourself?
Driven, Persistent, Jovial
Do you have a favorite quote?
"We can all get glad in the same pants we get mad in"—Donny Nickle, USAF CCT
Tell us about your family, including pets:
The most important person and the reason for our successes is my wife of 27 years, Jackie. We have two kids, Erin Clare (23) and Patrick (17). Erin Clare graduated from the University of Southern Mississippi with a degree in music performance. She plays the flute and piccolo, sharing her craft volunteering at assisted living homes, and just finished the Disney College Program. Patrick is a junior at Navarre High School. He plays varsity football and baseball. We have SIX dogs! 1 Bichon and 5 Chihuahuas.
Any nicknames?
My nickname growing up was Flip, short for Phillip. My call sign from the USAF and still used today is PIMP. I cannot tell my call sign story in this forum, lol.
What do you like to do in your spare time?
We are Disney annual pass holders and spend as much time at the parks as we can.
Where would you want to go on your dream vacation?
We love spending time near our home exploring FL Hwy 30A.
Anything else you would like to share about yourself?
I was part of a NASCAR team. One of my besties, Brendan Gaughan, owner of the South Point Casino, Las Vegas, and retired NASCAR driver let me be a part of his race team. In 2014 at Richmond, VA, Brendan ran a paint scheme honoring our Gold Star Combat Controllers. He put the Odyssey logo on that car for us.
Brandy Benesch
Job Title:
Space Operations Analyst
Work Location:
Peterson SFB, Colorado
How long have you been with Odyssey?
1 year
What customer do you support?
I support maintenance, sustainment, and operations within Delta 2 (Space Domain Awareness Delta)
What do you do each day?
Every day is a new adventure at Delta 2! Most days consist of collaborating with external agencies on maintenance and sustainment projects to ensure operations keep moving smoothly. Other days we develop materiel and non-materiel solutions to posture the Space Domain Awareness mission as a hyper-predictive and responsive warfighting capability.
What do you enjoy about working at Odyssey?
I love that Odyssey gives me the flexibility to bring new ideas to the table to maximize productivity and pivot tactics towards emerging and evolving threats. Additionally, Odyssey encourages me to provide the customer with a holistic approach to operations based on my unique background.
Please share your experience as a veteran:
Prior to contracting I was a Space Operations Officer in the USAF. I worked as an operator at Cavalier AFS (yes, it is worse than Minot haha), and served as the Deputy Chief of Maintenance for the 21st Space Wing. My time as an officer was rewarding for both my career and my personal life; I learned every aspect of Space Weapon Systems from acquisitions to sustainment, but more importantly I developed life-long relationships with others while on this adventure.
What is your current hometown?
Colorado Springs, CO
Where did you grow up?
Hot and sunny Florida (definitely don't miss the humidity)
Before Odyssey, please tell us about a previous job you held that stands out as unusual or presented you with a unique and / or interesting opportunity:
Before joining the USAF, I worked as an intellectual property attorney for Microsoft. I specialized in biotechnical patents that integrate Microsoft software with hospital record-maintaining databases. Working in this field taught me more than I ever thought I would know about software, which I continue to use in order to understand new software version releases. This unique background has helped mold my holistic approach to space operations!
What three words would you use to describe yourself?
The 3 A's: Assertive, Ambitious, and Analytical
Do you have a favorite quote?
"Two things are infinite: the universe and human stupidity; and I'm not sure about the universe." –Albert Einstein
Tell us about your family, including pets:
I have an amazing husband of 7 years, Garrett, my 15 month old son, Ronan, and my mother and Ronan's nanny, Rita. We live with our 3 gigantic and hilarious dogs; Naya (Great Dane), Grimm (Great Dane), and Odin (Lab-Pit Mix).
Any nicknames?
I have had a few nicknames over the years: "Your Honor," "Doc," and "B."
What do you like to do in your spare time?
I am a member of the Board of Directors and a volunteer for the Junior League of Colorado Springs (JLCS). The JLCS is an organization of women committed to promoting voluntarism, developing the potential of women, and improving the community through the effective action and leadership of trained volunteers. Our purpose is exclusively educational and charitable, and our focus is aiding foster youth as they age out of the foster care system. This experience has been immensely rewarding and is a great way to give back to a community that gives so much to me.
Where would you want to go on your dream vacation?
This is a tough one! There are so many places I want to go, but I would say Tokyo, Japan is near the top of the list. I particularly want to experience the food (sushi of course), culture, and history.
Anything else you would like to share about yourself?
I am an extremely personable person and I thrive off meeting and interacting with new people, so if you ever find yourself curious about anything I have written or my work PLEASE reach out and let's start a new dialogue! I am looking forward to my future within Odyssey and am grateful for the opportunity to showcase some of my talents. Thanks!
Coming this Spring!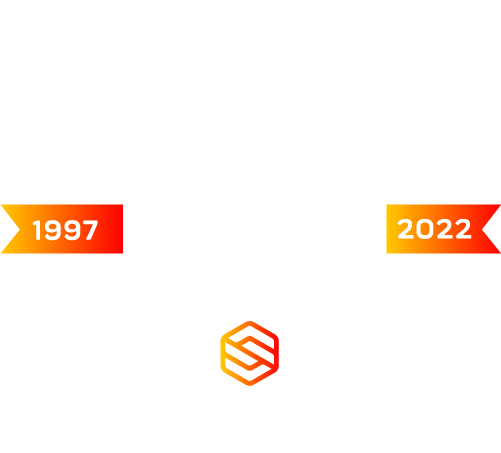 We will be celebrating our 25th Anniversary at all major Odyssey locations (Wakefield, Colorado Springs, Beavercreek, Fairfax/Silver Spring, Norfolk/Newport News, San Diego, Niceville). Keep your eye out for dates and details! (For those of you who aren't at a major location, we haven't forgotten you! More details to come!)
Are you interested in helping the anniversary planning team? Do you have a great idea to help us celebrate 25 years of success? We'd love to hear from you. Contact Catherine Emond to be a part of what makes our company special.