Tell us what you think…
Contract Wins
March 2023
Odyssey was awarded a 5-year contract to support the Navy Refractive Surgery Center (NRSC) in accomplishing its mission by delivering ophthalmic research services to support various research projects focused on state-of-the-art surgical vision correction for active duty Navy and Marine Corps personnel!
April 2023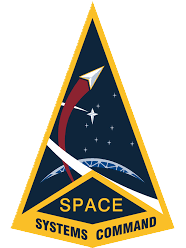 Odyssey has been awarded a 5-year contract to continue supporting the Space Systems Command Strategic Warning and Space Surveillance Directorate (SSC/SZQ)! Under this contract, Odyssey will provide a broad range of Advisory and Assistance Services (A&AS) and other related support to enable the Directorate's mission to develop and sustain Missile Warning, Missile Defense, Space Domain Awareness (SDA), and Command & Control (C2) capabilities as promised to the Warfighter.
May 2023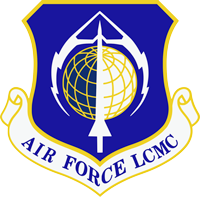 Odyssey has been awarded a 5-year contract to provide Advisory & Assistance Services (A&AS) for the Air Force Life Cycle Management Center Digital Directorate (AFLCMC/HB)! This contract has a value of $1.48 Billion and is the single-largest contract award in Odyssey's 26-year history! May – The Odyssey and ESTA Engineering Joint Venture Partnership has been awarded a contract to provide Product Lifecycle Management (PLM) Architecture and Engineering support to PMA-271 at the Naval Air Systems Command (NAVAIR).
July 2023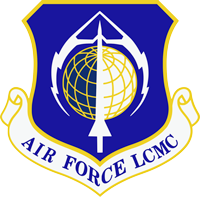 Odyssey's Systems Solutions Group was awarded a multiple award Indefinite Delivery Indefinite Quantity (IDIQ) contract with the Air Force Life Cycle Management Center (AFLCMC) at Wright-Patterson Air Force Base. This contract focuses on the maturation, demonstration, and proliferation of capability across platforms and domains, leveraging open systems design, modern software, and algorithm development to enable Joint All Domain Command and Control (JADC2).
August 2023

Odyssey has been awarded the Walter Reed National Military Medical Center (WRNMMC) Sleep Disorders Pipeline. This win expands Odyssey's capabilities and gives us experience developing data analytics software that can be further expanded upon with Artificial Intelligence and Machine Learning (AI/ML).
Odyssey has been awarded the U.S. Army Medical Materiel Development Activity (USAMMDA) Information Management/Information Technology (IM/IT) Support Services Contract with our partners at Link Solutions.
Odyssey has been awarded the Walter Reed Army Institute of Research (WRAIR) Center for Military Psychiatry and Neuroscience (CMPN) contract along with our partners at TechWerks.
Odyssey, as a major subcontractor to ITSC, was part of the team awarded the Air Combat Command (ACC) Acquisition Management and Integration Center (AMIC) Unified Communications Support contract. This work expands our footprint in ACC by providing the ACC/A6 with technical expertise involving cybersecurity awareness, the DoD Risk Management Framework (RMF) and system/enclave Assess and Authorize (A&A). This task order will also assist in actions supporting responsive cyber defense and sustainment to enable integrated operations across the entire spectrum of Air, Space, and Cyber Domains.
Core Values Award
The Odyssey Core Values Award recognizes an employee who embodies and conveys are core values of commitment, ambition, and respect. Nominations open 1 October and any employee can nominate a colleague. The winner will be announced in January 2024. Stay tuned for directions on how to nominate a colleague for this award!
Odyssey University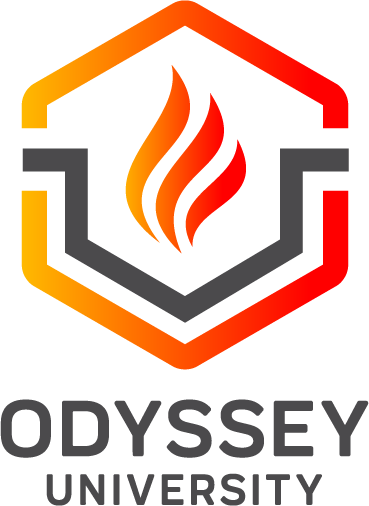 Coming soon! Human Resources will be rolling out a new Learning Management System (LMS), creating a home for all Odyssey provided training. This system, called Odyssey University, will be hosted in UKG Pro and will allow our employees to participate in training courses on the web or their mobile device through the UKG Pro app. Human Resources is currently working to transition existing courses to the new LMS, as well as add new content in hopes of launching the full course catalog by the end of the year. Be on the lookout for more information in upcoming ALCON communications, as well as notices from the Human Resources team.
New Employee Referral Program
Coming soon! Talent Acquisition (TA) will be replacing Project Odyssey's current Employee Referral Application with a new system—the Employee Referral Invitation Network (erin). The new system will make it easier to refer a candidate, as well as see the status of your referral as they move through the recruitment process. Stay tuned for more details!
The New TA iCIMs Reporting / Ticketing System is Here!
Check out the new Talent Acquisition Help dashboard where you can submit a ticket for any issues you may be having with iCIMS. This is also available to candidates!
Google to Microsoft Migration

Odyssey leadership have made the decision to migrate from Google to Microsoft for our platform of productivity and collaboration tools and products. This includes all software, workspaces, accounts, and systems. The planning and initial preparation has already begun for the migration and our goal is to ensure that all stakeholders understand the process and expectations and are adequately prepared well in advance of the actual migration. The actual migration is scheduled to take place in early 2024. Keep an eye on your Odyssey email for information regarding the migration!
Wreaths Across America
Odyssey will once again be sponsoring Wreaths Across America on Saturday, 16 December. Keeping with the same tradition, we will donate a wreath for every Odyssey employee. We encourage everyone to participate locally in this event to help remember and honor our fallen Veterans.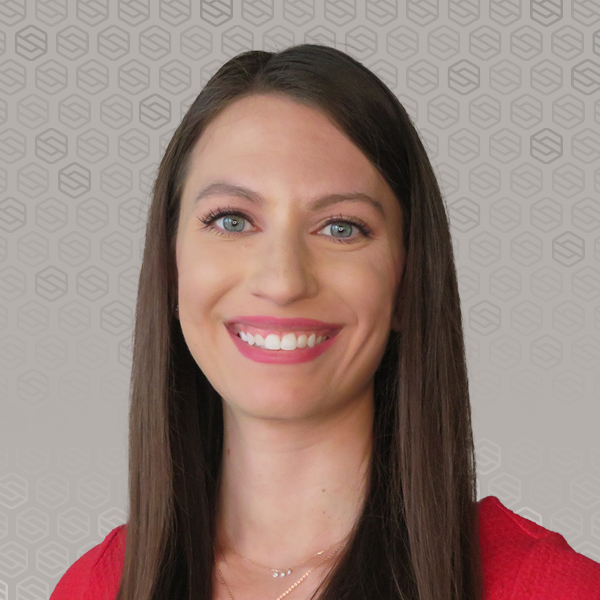 In March, Jaime Socotch was promoted to Portfolio Integrator for the Space & Missile Defense Group (S&MD). She ensures portfolio-wide execution of internal and external processes, engagement with Odyssey leadership, S&MD program managers and their government counterparts, and assists and advises S&MD program managers in reporting, financial management, and business management. Jaime was previously Odyssey's Task Lead for financial and cost estimating for the Strategic Warning and Surveillance Systems Directorate (SSC/SZQ). Congratulations Jaime!

Howard Gentry  was promoted to the Senior Program Manager for Odyssey's Strategic Warning and Surveillance Systems Directorate (SSC/SZQ) Task Order on April 24th. He leads almost 240 Odyssey and teammate staff providing program management, systems engineering, logistics and sustainment, and acquisition support to Space Force's missile warning, missile defense, Space Domain Awareness, and Command & Control (C2) programs. Howard joined Odyssey in 2018 as Task Lead for the Upgraded Early Warning Radar systems. Congratulations Howard!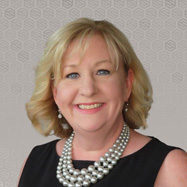 Erin Donlan, Odyssey Director for Air Force Capture, has accepted a volunteer appointment to serve as President of the Armed Forces Communications and Electronics Association (AFCEA) Lexington-Concord Chapter, to include the Chapter's Education Foundation.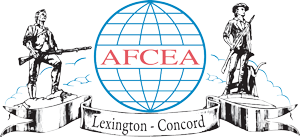 Erin has been an active Chapter participant for nearly two decades, providing proud service in a number of roles, including First Vice President and Treasurer, as well as serving as an active part of several event committees. The Chapter is a premier Hanscom-area non-profit organization that brings together Military, Government, Academia, and Industry across New England. The Chapter operates in alignment with AFCEA International goals and mission, as well as the Chapter's focus on educational scholarships, awards, and grants in Scientific, Technical, Engineering and Math (STEM) related fields. This past program year, the Lexington-Concord Chapter exceeded $100K in disbursements for STEM and Veteran support programs.
The Lexington-Concord Chapter facilitates a number of events annually, to include their premier New Horizons Symposium event in the Spring, all of which facilitate valuable mission-area connections, and support STEM, Diversity, and Inclusion. In her role as President, Erin will work in close collaboration with AFCEA International, Chapter Board of Directors, Executive Committee, and specialty committees as she supervises Chapter and Education Foundation affairs.
"I am humbled and honored to serve as President for this dynamic AFCEA Chapter. Lexington-Concord's mission is much to be commended and I am pleased to continue the legacy of leadership, integration and support to essential STEM education initiatives and the growth of emerging leaders across our great community. I look forward to yet another outstanding program year ahead of us, full of engagement and active participation from our exceptional volunteer community!"
Erin's appointment is effective 1 September 2023. Planning is already underway for New Horizons 2024 (March 2024) and several other Chapter events. Stay tuned for details and volunteer opportunities!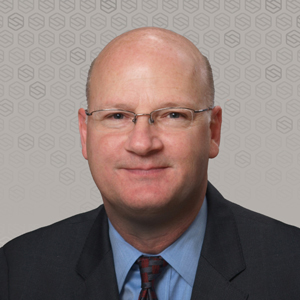 Welcome Paul Marston
In April, Odyssey welcomed Paul Marston to our leadership team as the Executive Director of our C5ISR Group! With his strong background serving defense customers in the US and allied nations, Paul will lead Odyssey to the next level of strategic growth in this critical domain. He brings deep knowledge, experience, and expertise, gained through a 30 year career in government and industry, in many of the nation's most important command and control, communication, and aircraft systems.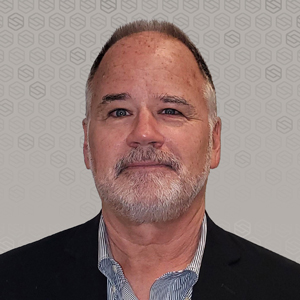 Welcome Bill Decker
In May, Bill Decker joined Odyssey as our new Director of Human Resources! Bill brings years of expertise in working in the medical and pharmaceutical field, as well as the insurance and financial services industry.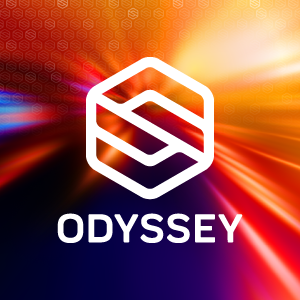 Welcome to the new HB Leadership Team
Executive Director Robert Sanguinet and Directors Cindy Callahan, John Dionne, Robert Goudreau, Stuart Kanefsky, Karl Reichl, and Judy Ryan!
On October 6, Juan Ramirez will leave Odyssey after over 17 years of dedicated service to the company and our customers in Colorado Springs. Thank you for all you've done, Juan, and best wishes for a well-deserved and restful retirement!
October = DOUBLE Bonuses for Employee Referrals!
We've got a great thing going here and we want to work with more people like you! Let your friends and professional network know about our current openings!
*Stay Tuned For More Info To Come!*