Tell us what you think…
Check out the latest news from around the company—exciting team and individual work and accomplishments that have contributed to the success of our customers' missions over the last six months.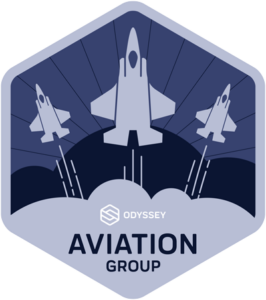 Aviation Group
Mobility
Odyssey's Mobility Team recently supported KC-46 Pegasus tanker aircraft Aerial Receiver Certification testing with an Air Force Thunderbird to test the KC-46 Remote Visual System with an aircraft paint scheme other than standard Air Force grey. At full operational capability, the KC-46 will be able to refuel most fixed-wing, receiver-capable aircraft. The KC-46 is equipped with a refueling boom driven by a fly-by-wire control system and is capable of fuel offload rates required for large aircraft.
Special Operations Forces (SOF) Digital Pathfinder Project
Odyssey is currently supporting the AFLCMC SOF Digital Material Management (DMM) Pathfinder Project. The purpose of the Pathfinder is to demonstrate speed of analysis using digital engineering tools. The Pathfinder has five Focus Areas:
Configuration and Scheduling Insights
Requirements Analysis
Electrical Load Analysis
Cyber Security Analysis
Safety-Critical Function Thread Analysis
Odyssey has finished Focus Areas 1 and 3 and will be briefing the results to the AFLCMC Commander this month.
During Focus Area 1, the Odyssey team used digital tools, including the customization of commercial software and purpose-written software, in an effort entitled Model-Based Configuration Management by Tail Number. This effort greatly increases the analysis speed of SOF C-130 aircraft configuration tracking, which is a critical effect as there are over 100 tail numbers with many different configurations and the data comes from numerous MS Office-based sources. The project aims to quickly provide configuration answers on what mods exist on specific aircraft, which aircraft are ready for current and future capabilities, and what Operational Flight Program version is on each individual aircraft. The solution extends the current Government Reference Model and integrates detailed configuration data to enable tail-specific configuration tracking and analysis. The solution has been tested in both the Naval Systems Engineering Resource Center (NSERC) and Air Force LaunchPad cloud environments.
The second part of Focus Area 1 is Flexible Automatic Scheduling. This focus area used a database of existing aircraft configurations (see previous paragraph), desired configurations, aircraft availability constraints, and a limited number of aircraft modification resources to automatically schedule the mods and satisfy the constraints.
In support of Focus Area 3, Odyssey developed a Simulink model to enable an in-house Model-Based Electrical Loads Analysis (ELA) capability. This model still needs to undergo Verification & Validation (V&V), but the time and cost savings potential for the SOF Directorate represents an important contribution to improving the speed and efficiency of the Air Force's modification programs.
While the Configuration Insights and Automatic Scheduling (Focus Area 1) and Electrical Loads Analysis (Focus Area 3) represent important successes, the remaining three Focus Areas represent areas of important future potential. The Odyssey DMM Team has developed next steps for these Focus Areas and will continue to capitalize on their potential in the coming months.
This effort is being supported by Odyssey's very talented team members Dr. Tim Fry and Mr. Bob Simmons.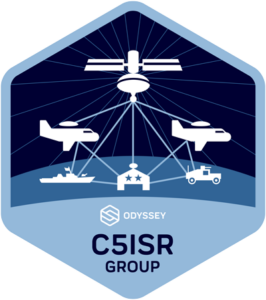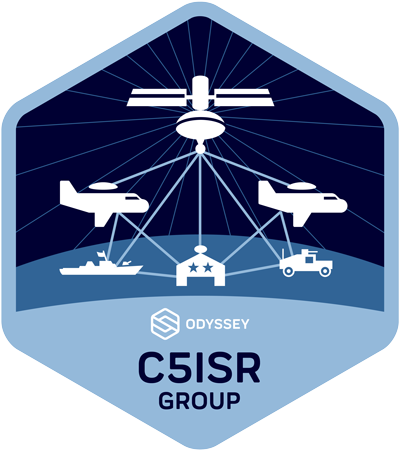 C5ISR Group
It's been an incredibly busy 2023 for the C5ISR Group and we've reached new heights as a team. Most notable was the stand-up of our new Air Force Program Executive Office (PEO) Digital contract. After a monumental threemonth transition successfully completed in July, we added 450 new Odyssey employees with expertise across the acquisition support spectrum supporting an incredible array of new programs. We're now at the very heart of developing and delivering critical defense systems such as Mission Planning, AOC, Force Protection, Theater Battle Management, Air Traffic Management, Surveillance Radars, Aerospace Dominance Enablers, and even some of the Air Force's most sophisticated Intelligence, Surveillance, and Reconnaissance (ISR) platforms E-3 AWACS, E-8 Joint STARS, and E-7.
Though we're still in the early days of the contract, our people have already made significant contributions to our customers' missions. Amanda Alt and Ryan Haden developed and delivered a new AOC Test Strategy, earning "acres of gratitude" from their Kessel Run leadership.
Geoff Bueschel earned high praise as the "go-to expert" from PEO Digital's Tech Director, Chief Engineer, and Director of Intelligence after he briefed them on Kill Chain Integration. And Steve Pirkel garnered kudos as an "indispensable expert" from his Air Traffic Management customer at Tinker AFB. These examples are just the tip of the iceberg in the amazing work by our newest Odyssey employees.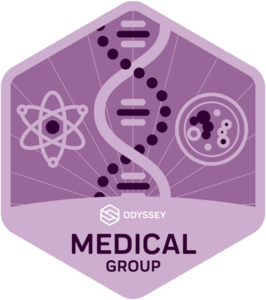 Medical Group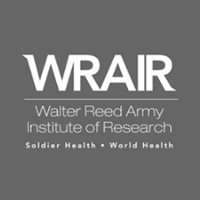 Wound Infection Department (WID)
Odyssey's WID Lab Manager, Soo Lee, represented the Structural Biology group (XTAL) with 2 posters at the American Crystallographic Association (ACA) meeting in July at the Baltimore waterfront. The lead scientist in that group, Dr. Iswar Soojhawon, has been using a Structure-Based Drug Design strategy to explore the safety and efficacy of numerous small-molecule drugs that show promise against multi-drug resistant bacteria. His recent work was highlighted in two poster presentations at the 2023 Military Health Sciences Research Symposium (MHSRS).
Bacteriophage Therapeutics Group (BT)
Dr. Andrey Filippov and team have created a phage cocktail designed to combat multi-drug resistant bacteria found in the lungs of cystic fibrosis patients. The cocktails are currently in Phase II human clinical trials. Separately, one of the group's phage cocktails has been approved by the Food & Drug Administration (FDA) for use in several patients with severe drug-resistant lung and blood infections. Dr. Filippov's recent work was highlighted in three poster presentations at the 2023 MHSRS.
Trauma Infection Research Department (TIR)
Dr. Alexander Bobrov is leading our TIR department where his work is spearheading the development of an Optomagnetic Imaging device that can detect pathogens in the blood without any invasive procedure.
Diarrheal Disease Research Department (DDR)
Led by Dr. Anthony Vortherms, the DDR Team continues to advance countermeasures against enteric pathogens including Shigella flexneri, Enterotoxigenic E.Coli and Campylobacter jejuni. The bacteria infect 20-30% of all newly deployed personnel resulting in the single largest cause of lost duty days in United States Military. Besides supporting multiple ongoing Phase II clinical trials of a Shigella vaccine, the team continues to improve the vaccine product through Bacterial Enzymatic Combinatorial Chemistry (BECC). This work is expected to improve the immune response to the vaccine as well as reduce cytotoxicity. The group is also working with a company to develop an engineered intestine to study the pathogenicity of enteric pathogens in a preclinical model that is more relevant to the conditions found in the human intestine. This will speed up development of vaccines and therapeutics for the warfighter.
Brain Trauma and Neuroprotection (BTN)
The BTN Team continues to make progress in their research to mitigate the effects of penetrating brain injuries. Among the many projects, they are working with both academia and industry on the development of hydrogels impregnated with different anti-inflammatory compounds. These gels can be placed directly in the wound, both sealing it and slowly releasing the beneficial compound. Other therapies include the use of anti-CD47 antibodies to reduce edema in the brain and different antioxidants such as Resveratrol and MitoQ to protect mitochondria and reduce cellular damage. The group has been presenting their findings at multiple scientific conferences this year including the National Neurotrauma Society (NNS) symposium and the MHSRS.
Biological Research & Development (BR&D)
The team of Dr. Shelby Foor and William Harrison continue to pivot away from their former projects supporting Malaria vaccine development and towards using their novel Virus-Like Particle (VLP) vaccine platform to address other infectious diseases relevant to the warfighter. New targets include the chikungunya virus, that is carried by mosquitoes, where the team is using molecular cloning techniques to create the construct and protein purification methods to express the necessary proteins that assemble into the VLP.
Conferences
Odyssey joined colleagues and customers at the Defense Health Agency's (DHA) MHSRS where scientists from our BTN and WID at the Walter Reed Army Institute of Research (WRAIR) presented during both oral and poster sessions in multiple breakout sessions, to include: Antimicrobial Countermeasures for Wound Infections in Military Personnel, Traumatic Brain Injury Treatment for Early Combat, In-Theater Administration and Polytrauma and Multi-Organ Dysfunction. Odyssey Scientists co-authored over 30 abstracts for this conference.
The Medical Team's Dr. Robert McLinden, Program Manager and Stefania Dobre, Executive Director, had the pleasure of attending the 2023 Heroes of Military Medicine Awards Dinner at the National Cathedral in Washington DC. This event recognized distinguished individuals from the military and civilian communities who helped advance military medicine and celebrated the work these heroes performed in enhancing the lives of our nation's service members, veterans, civilians, and their families.
The Odyssey Medical Group's Tonya Torgeson, Strategic Capture Director, Dr. Robert McLinden, Program Manager, and Stefania Dobre, Executive Director, attended the 75th Anniversary celebration of the National Institute of Dental and Craniofacial Research (NIDCR) at the National Institutes of Health (NIH) in Bethesda, MD. The symposium covered the institute's vital contributions to the biomedical research enterprise, highlighted the state of the science, and included remarks from professional society, federal partners, and NIDCR leadership about the critical role of collaboration for achieving oral health for all.
Odyssey had the pleasure of sponsoring the 13th Annual TBI Conference that took place 19-20 June, 2023 in Washington DC. This conference brought together researchers and physicians from different sectors such as industry, academia, the military and government with a focus on networking and discussing the progress being made towards diagnosis, treatment, and long-term care in a variety of areas related to traumatic brain injury.
The Odyssey Medical Group's Tonya Torgeson, Strategic Capture Director, Dr. Robert McLinden, Program Manager, and Stefania Dobre, Executive Director, attended the Operational Medicine Conference (OPMED) Conference in San Antonio, Texas, and the World Vaccine Congress in Washington, D.C.
Contracts Transitioned
Navy Refractive Surgery Center San Diego (NRSCSD), Ophthalmology Department, Directorate for Surgical Services (DSS)
Walter Reed Army Institute of Research (WRAIR) Center for Military Psychiatry and Neuroscience (CMPN)—Brain Trauma Neuroprotection employees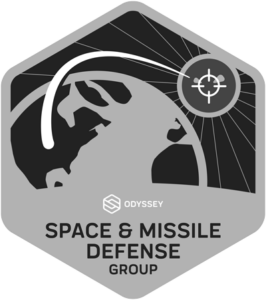 Space and Missile Defense Group
The Space & Missile Defense Group (S&MD) won the recompetition of its largest contract, valued at over $271M, in April. Supporting Space Force's Strategic Warning & Surveillance Systems Acquisition Delta (SSC/SZQ), Odyssey will perform systems engineering and logistics work for a variety of space surveillance, missile warning, and strategic command & control systems through 2028. We have provided this support continuously since 2007, a remarkable achievement!
Elsewhere, S&MD added over 30 people to our second-largest contract supporting Space Force's Space Domain Awareness Acquisition Delta (SSC/SZG). On a sad note, we said goodbye to most of our Military Satellite Communications (MILSATCOM) Enterprise Cybersecurity Support (MECS) Team when our contract ended this month, although we were fortunate enough to be able to offer four (of 13) people new positions on other contracts.
S&MD continues to support world-wide Space Situational Awareness. On a daily basis, Odyssey reports on over 100 types of missile launches for the MDA. As recently as last month, we reported and archived more than 12,600 associated missile launches since the beginning of the Russia / Ukraine conflict.
For the Global Positioning Systems (GPS) Team, our subject matter experts published Space Force's GPS Mission Directive (MD) 801, defining the organization and roles of the 2d Space Operations Squadron (2 SOPS), the command & control center for all GPS operations.
Our Missile Warning / Missile Defense Team was instrumental in getting Operation Acceptance of the latest Mobile Ground System (MGS) software update.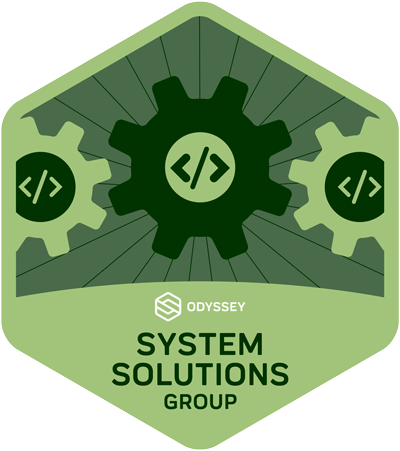 System Solutions Group
The Systems Solutions Group continues to leverage its expertise in designing and developing solutions for both tactical and enterprise scale solutions.
In early September, the Solutions Group completed delivery and acceptance of an innovative, tactical cross domain solution that packs an impressive level of capability into a very small form factor, while still meeting the latest NSA Raise-the-Bar requirements. The team developed a 20lb kit capable of spanning three security domains in a form factor that reduced size, weight and power by 50% of our target objective. More importantly, our Flexible Cross Domain (FXD) solution features an Odyssey-developed Guard Normalization capability that will allow the warfighter to keep pace with today's ever evolving systems and data types without the need for costly and time-consuming system changes and security reaccreditation.
On the enterprise front, the Solutions Group has been working closely with the USAF Advanced Technology Branch and their MXS Data Platform. The program will provide what have traditionally been complex and costly enterprise capabilities and services to the Air Force community using a cloud-hosted, tenant-based service model. This will allow programs to tap into the innovation, capabilities and investment of the MXS Data Platform for both traditional business and operational needs from individual or across multiple security domains to include unclassified, secret, top secret SAP and SCI. The Systems Solutions near term focus is the design and implementation of a robust cross domain and multi-level security architecture to include the development and adoption of a novel security and data labeling standard in conjunction with the NSA and other Service stakeholders.
Additional sensitive work continues with groups seeking to leverage our LINX Operations & Intelligence Planning Suite as well as our Multi-INT Command, Control & Fusion solution (MIC2) and SilentShield, our signals fusion, correlation, tracking and reporting software.
October = DOUBLE Bonuses for Employee Referrals!
We've got a great thing going here and we want to work with more people like you! Let your friends and professional network know about our current openings!
*Stay Tuned For More Info To Come!*