Tell us what you think…
Behind the Scenes: Steven Nguyen

Wheaton Volunteer Rescue Squad
The Journey highlights an Odyssey employee each issue, celebrating their free-time pursuit of an uplifting endeavor unrelated to Odyssey's core business.
One of the amazing examples of an Odyssey employee working to uplift their community is Steven Nguyen, Research Associate on Odyssey's WRAIR DDR contract.
For the past 3 years Steven has been contributing 80 hours a month to the Wheaton Volunteer Rescue Squad as an EMT. With shifts that range from 14 hours to 24 hours, depending on his place in the squad's rotation, Steven responds to 911 calls and has recently joined the membership committee, helping to process and screen new members who are looking to join Wheaton's team.
"It's like a second family, especially if you're riding with them often. It's something I wanted to get into since high school. I wanted to be exposed to emergency medicine and thought it was a great opportunity."
Steven has been passionate about health sciences for years outside of his work as an EMT, from double majoring in Neurobiology and Physiology at the University of Maryland to working as a COVID-19 screener during the pandemic. It's been his work at Wheaton, though, that has been the most rewarding. Wheaton's Local Fire and Rescue Department grants lifetime membership status for those who volunteer for 10 years, and Steven is well on his way to accomplishing that impressive feat.
The recent tragic passing of 3 firefighters in Baltimore County, including Wheaton's own Kenny Lacayo, gave Steven some perspective on why he's passionate about what he does. "You just never know what's going to happen in emergency medicine," he said.
Visit https://www.wvrs.org/ for more information.
Coming this Spring!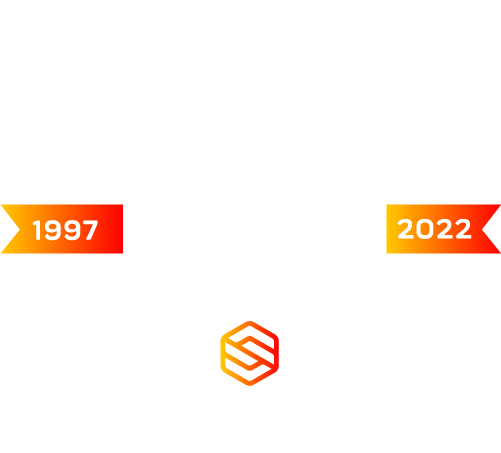 We will be celebrating our 25th Anniversary at all major Odyssey locations (Wakefield, Colorado Springs, Beavercreek, Fairfax/Silver Spring, Norfolk/Newport News, San Diego, Niceville). Keep your eye out for dates and details! (For those of you who aren't at a major location, we haven't forgotten you! More details to come!)
Are you interested in helping the anniversary planning team? Do you have a great idea to help us celebrate 25 years of success? We'd love to hear from you. Contact Catherine Emond to be a part of what makes our company special.