Medical Research Support Services and Solutions
Medical Research Support
Services and Solutions
Our focus within the Medical Group includes research support services and solutions that aim not only to improve warfighter health, performance, resilience and readiness, but also to develop healthcare solutions for medical treatment facilities in the Government sector.
The Medical Group utilizes a broad network of health science professionals to provide subject matter expertise across a diverse range of therapeutic areas including infectious disease, polytrauma, and traumatic brain injury. Under the guidance of senior civilian and military staff, our scientists, program managers, pharmacists, nurses, clinical coordinators, research support staff, operations and administrative support personnel help solve problems in basic and applied research, pre-clinical and clinical investigation, regulatory compliance for research involving humans and animals, logistics, acquisition, and program administration.
Across our portfolio of contracts, experienced Odyssey personnel provide non-personal services in medical research, product development, lifecycle sustainment, acquisition strategy development, and procurement support, with a focus on cost, schedule, and performance management to achieve desired results for projects of varying size, scope, and complexity.
ODYSSEY IMPROVES THE HEALTH AND SAFETY OF WARFIGHTERS AND THEIR FAMILIES THROUGH LEADING MEDICAL RESEARCH, INCLUDING:
Clinical Research
Scientific Staffing Support
Pre-Clinical Research
Laboratory Management
Program / Project Management
Acquisition / Procurement
WE RESPOND TO FLUCTUATING NEEDS
Our access to a broad network of professionals allows us to quickly provide short- or long-term scientists, research associates, lab technicians, equipment technicians, administrative, program management, and research support staff who can make a difference.
WE COLLABORATE EASILY WITH PROJECT TEAMS
Odyssey creates a culture that fosters teamwork within our organization and on every project. Our personnel are bright, hardworking individuals who enjoy working with our customers and partners on challenging projects to deliver exceptional results.
WE HAVE PROVEN PAST PERFORMANCE
Our portfolio of successful projects demonstrates our ability to correctly plan, staff, and manage projects of varying scope, size, and complexity with high customer satisfaction.
Expertise
Our wide range of capabilities includes Program Management, Engineering and Platform Integration, Specialty Engineering, Test & Evaluation, Artificial Intelligence / Machine Learning, Digital Engineering, Acquisition Management, Integrated Logistics Support, Software Development, Research & Development, Clinical Research, Support Services, Financial Management, Information Technology, Training, and Information Assurance / Risk Management.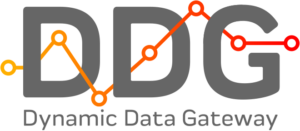 Odyssey's Dynamic Data Gateway (DDG) is a baseline commercial product for rapid deployment of dynamic data pipelines. A fully customizable white-glove resource, DDG is designed to help users consume, transform, and store their data on relevant cloud platforms.