On the first Wednesday of each month, the team at Odyssey's corporate headquarters in Wakefield gets together for a trivia competition organized and hosted by our CEO. This has been such a fun recurring event (especially if your name is Scott Stupinski) that we'd like to open it up to the rest of the Odyssey team.
In honor of our 25th Anniversary, we thought it would be fun to look back on the events from 1997 for the theme of this edition's trivia.
We'll be tracking which division group has the highest percentage of correct answers, and a randomly selected response with all questions answered correctly will win some Odyssey schwag.
We're going with the honor system here—no Googling allowed. Give these questions a go!
Autumn 2021 Trivia Winner:
Bonnie Steinmetz from our Beavercreek, OH office (SOF program)…
Well done, Bonnie!
Coming this Spring!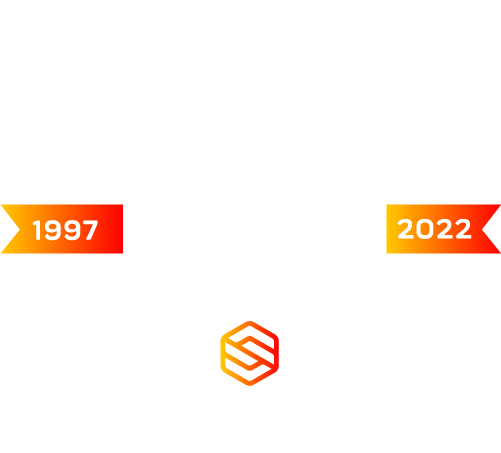 We will be celebrating our 25th Anniversary at all major Odyssey locations (Wakefield, Colorado Springs, Beavercreek, Fairfax/Silver Spring, Norfolk/Newport News, San Diego, Niceville). Keep your eye out for dates and details! (For those of you who aren't at a major location, we haven't forgotten you! More details to come!)
Are you interested in helping the anniversary planning team? Do you have a great idea to help us celebrate 25 years of success? We'd love to hear from you. Contact Catherine Emond to be a part of what makes our company special.