Tell us what you think…
Congratulations to the Odyssey Team for 25 Fabulous years!
The ride hasn't been without an occasional speed bump, but I'm proud of what the company has become and achieved.
When Mike Prisco and I started Odyssey, we believed that there was a better way to do business. As former Government employees, we had been customers of existing advisory and assistance service (A&AS) companies; that turned out to be an advantage for us.
We committed to three ideas: to provide the best available talent; to be more connected to our clients; and to make it easy for our team partners to do business with us. These things fueled our growth, and these same ideals are relevant and apparent in the company today.
When we started in 1997, some things were easier. I remember hiring only people we knew personally in the beginning. At the first few holiday parties and summer outings, we knew not only every employee by name, but also their spouses and children. I remember years later meeting someone at an industry event and asking what company he worked for, only to learn he worked for Odyssey. Talk about embarrassing!
I remember doing invoices on Saturday mornings at a secondhand kitchen table in a spare room at our house. Mike Prisco would similarly be doing security or HR work at home on nights and weekends. Our first corporate staff members were Gina Prisco, who did our bookkeeping, and Rita Sweat, who took over HR duties. It made for some interesting managerial challenges, but we made it work.
Fast forward to 2015 when I left the company, it was a far larger and more complex enterprise. One of my happiest moments was being able to sell the company to a team of existing loyal and hard-working key Odyssey personnel who I knew would be able to push the company forward without the inevitable staff reductions that would have accompanied a sale to or merger with another firm. That team has made some key improvements including diversifying the Odyssey portfolio into new, exciting areas.
I have kept up with the company's progress and take great pride in all you have accomplished. A business of this size will always face challenges. The key is to surround yourself with the best people, treat them right, and operate with integrity. The sky is the limit, and I am confident the next 25 years will be very bright!
Congratulations!
Mike Sweat
Odyssey Timeline
Significant events that have helped make our company what it is today…

Odyssey Founded

In May 1997, Odyssey Systems Consulting Group, Ltd. is founded in the Boston area by Michael Sweat and Michael Prisco to support the Air Force Electronic Systems Center (ESC).


NMSC

Odyssey is awarded the contract providing Frequency Management and Spectrum Engineering Analysis of Tactical Data Links for the Navy, Marine Corps Spectrum Center (NMSC).


Washington, D.C. Office Opens

Odyssey opens a Washington, D.C. Office.


Hampton Roads Office Opens

In May 2000, Odyssey Opened a Hampton Roads office for delivering the Odyssey developed TACTICS training system used by Joint Terminal Attack Controllers (JTACs).


San Diego Office Opens

In October 2003, Odyssey opened a San Diego office supporting the Lockheed Martin integration of Tactical Data Links on Taiwan's Fleet. The work was performed under the PoSheng Foreign Military Sales contract.


MDA

Odyssey establishes a Space & Missile Defense capability thru support to the U.S. Missile Defense Agency


Colorado Springs Office Opens

Odyssey opens the Colorado Springs office.


Force Protection

In May 2005, Odyssey acquires Force Protection System Support contract from Titan Systems, further expanding A&AS capabilities at Hanscom AFB.


Inc. 5000 Recognition

In April 2005, Odyssey Received an Inc. 5000 Top Small Businesses Award for 2004.


PASS II Contract

In April 2007, Odyssey was selected as one of eight Small Businesses for the Professional Acquisition Support Services (PASS) IDIQ contract at Electronic Systems Center. Odyssey goes on to win four Task Orders.


TAASC Contract Award

Odyssey establishes presence in Oklahoma City through award of Tinker Advisory & Assistance Support Contract (TAASC) IDIQ. Odyssey was the only non-Oklahoma-based contractor to secure an award.


Mike Prisco Retirement

Co-founder Mike Prisco resigns his post at Odyssey. Randy Nunley is named Director of Defense & Security Services.


ISO Certification

Odyssey received ISO 9001 Quality Standards certification.


SeaPort-e Contract Award

Odyssey receives SeaPort-e contract for all six regions.


CSMC / SMDIS III

Odyssey expands Space & Missile Defense capabilities with Prime awards of CSMC and SMDIS IDIQ contracts.


MIT / Lincoln Laboratories Support

In December 2012, Odyssey began providing top engineering support for MIT Lincoln Labs in order to solve some of the country's most demanding technical challenges.


CEO Transition

In June 2013, Randy Nunley succeeded Mike Sweat as Odyssey CEO. Mike Sweat assumed the role of Chairman of the Board.


GSA OASIS Award

Odyssey awarded GSA OASIS Small Business Contract Pools 4, 5(b), and 6.


EPASS Program Awards

Following contract awards under the AFLCMC EPASS program, Odyssey opens offices in Ft. Walton Beach, Florida, Dayton, Ohio, and Warner Robbins, Georgia.


Mike Sweat Retirement

Cofounder Mike Sweat retires as Chairman of the Board. Odyssey transitions to a new ownership group following internal management buyout.


Medical Portfolio

Odyssey expands into medical administration and research roles supporting the Dayton, Ohio Naval Medical Research Unit (Aeromedicine).


Inc. 5000 Recognition

Odyssey recognized for the 6th time on the 2019 Inc. 5000 annual guide to the 5,000 fastest-growing privately held companies in the United States.


CEO Transition

Tom Portlock named as third Chief Executive Officer in Odyssey's history.


Corporate Reorganization

Corporate Reorganization establishes five mission-focused growth centers and consolidated Business Operations infrastructure, paving the way for increased stability and continued business growth.

Odyssey Celebrates 25th Anniversary
Coming this Spring!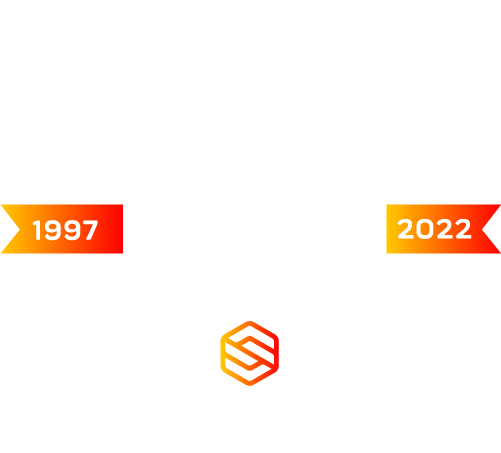 We will be celebrating our 25th Anniversary at all major Odyssey locations (Wakefield, Colorado Springs, Beavercreek, Fairfax/Silver Spring, Norfolk/Newport News, San Diego, Niceville). Keep your eye out for dates and details! (For those of you who aren't at a major location, we haven't forgotten you! More details to come!)
Are you interested in helping the anniversary planning team? Do you have a great idea to help us celebrate 25 years of success? We'd love to hear from you. Contact Catherine Emond to be a part of what makes our company special.