Tell us what you think…
A Message From Tom Portlock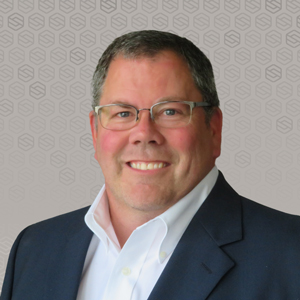 Hello everybody,
Fall is one of the most magical times of the year! With the shifting of weather from the sweltering summer heat to the easygoing cool temperatures of fall, you're never without fun things to do! Whether it's something as simple as a nature walk or adventurous as venturing out to one of the countless
fall festivals dotted across the country, autumn-inspired events are a fabulous way to celebrate the season.
When our kids were young, we often ventured to the mountains of New Hampshire or Vermont to enjoy the changing foliage or one of the many fairs that pop up at this time of year. Those weekends were always special to us, and I remember them fondly. Anyone who has been to one of these "county fairs" knows they still feature activities that harken back to region's historical beginnings when life was seemingly simpler but no less difficult. The livestock competitions, baking and canning contests, and textile displays featuring patchwork quilts and the like are just as big a part today as they were decades ago.
As I was considering topics for my address in this issue of The Journey, I often thought of the autumn theme and the fall activities my family enjoyed, and the word "Patchwork" kept coming to mind. As I thought more about it, it occurred to me that "Patchwork" was an appropriate theme given that I had a number of topics I wanted to cover since we've welcomed so many new employees since our last Newsletter.
Over the past six months, Odyssey has gone through a transformation of sorts—something we've encountered many times before—so I thought it best to re-introduce some topics I've covered previously in prior addresses both as a refresher for tenured staff, as well as an introduction for our new employees.
Welcome to The Journey, Odyssey's semi-annual employee Newsletter re-introduced in September 2019. One of my primary objectives as CEO is to enhance communications with Odyssey's employee base. Given the functional, mission, and geographic distribution of our workforce, it's understandable if employees feel out of touch with what's happening with the rest of the company. As such, I feel it's my obligation, with help from the rest of the leadership team, to bridge that gap and better connect every employee with Odyssey. Through The Journey we hope to convey important news and events from across the company and provide everyone with a broader perspective of who we are and what we do. Regular features will include Program Highlights perspectives from our Program Directors, Employee Profiles, and a News section where we'll highlight major events and awards. I hope you enjoy it.
Since we've welcomed so many new faces recently, I thought it would be appropriate to provide a bit of my back-story and a theme, Opportunity, that rings just as true now as it did when I joined the company. When I joined Odyssey, we were a small company of 35 employees concentrated at Hanscom AFB with small contingents in the National Capital Region. We operated primarily as a subcontractor until our first real opportunity to enter a Prime role on the Professional Acquisition Support Services (PASS) contract at the Electronic Systems Center (ESC) in 2006. It was at this same time that I had my first opportunity to take a true leadership role in the company when I was asked to serve as Proposal Manager. No one within the company had led a major Indefinite Delivery Indefinite Quantity (IDIQ) effort to this point so it was unchartered territory for all of us, but we were determined to make it a successful pursuit and we learned so much in the process. On the heels of a successful PASS effort, we had developed a capability and saw the doors to new ventures opening. Over the next few years, Odyssey pursued and won a series of IDIQs at Oklahoma Air Logistics Center (ALC), Air Force Space Command, Missile Defense Agency (MDA), Air Force Space & Missile Center, and US Army Space & Missile Defense Command. Using these contracts as past performance, we then pursued and won, in 2014, a GSA OASIS contract which helped vault our growth from 2015 to today.
In January 2022, as we prepared for the company's 25th Anniversary, we introduced a new set of company Core Values— Commitment, Ambition, and Respect. Last year we also instituted and awarded our first Core Value Award—Mr. George Coppock from our Aviation Group at Wright-Patterson AFB, OH was the winner—and we are preparing the nomination package for this year's competition. Through the award, we look not only to recognize deserving employees who exemplify our Core Values, but ultimately find a way to live them—bringing our company values into everyday behavior.
So there you have it… We are Odyssey! We are driven to excel. We strive to do what's right for our customers and to take care of each other. And we are bound by our core values: Commitment, Ambition, and Respect.
In the pages that follow, I hope you enjoy reading about some of the programs we support and the accomplishments of your co-workers. I hope you like the personal profiles of Judy Ryan and Reid Clevenger, and enjoy the feature about Brenda Weatherspoon's contributions to Certain League Farms Foundation through her soap making. They merely touch upon the greatness of our people.
Thank you all for your continued support, for the work you do day in and day out to serve our customers, and for being who you are, for you make Odyssey the company it is today and what it will be going forward!
All my best,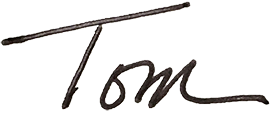 Tom Portlock
Chief Executive Officer
Words to Live By:
Keep your thoughts positive because your thoughts become your words.
Keep your words positive because your words become your behavior.
Keep your behavior positive because your behavior becomes your habits.
Keep your habits positive because your habits become your values.
Keep your values positive because your values become your destiny.
―Mahatma Gandhi
October = DOUBLE Bonuses for Employee Referrals!
We've got a great thing going here and we want to work with more people like you! Let your friends and professional network know about our current openings!
*Stay Tuned For More Info To Come!*