Tell us what you think…
A Message From Douglas Emond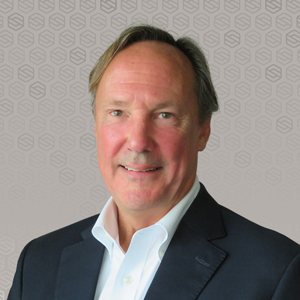 Welcome to this edition of the Odyssey Newsletter.
September is a time of change; schools are back in session, and we say goodbye to summer and welcome fall. We hope you all had a wonderful Labor Day.
As you know, Labor Day is always the first Monday of September. Did you know that Labor Day is only one of four holidays that always fall on Monday? Martin Luther King, Jr. Day, George Washington's Birthday, and Columbus Day are the others. The holiday is rooted in the late nineteenth century, when labor activists pushed for a federal holiday to recognize the many contributions workers have made to America's strength, prosperity, and well-being.
During the Odyssey Systems 25th Anniversary celebrations we (Tom, Matt, Kevin, and me) met over 550 people. We used that time to meet as many employees as we could and say "thank you" for all your hard work and contributions on making Odyssey what it is today. You all are our greatest asset. You are the soul of the organization, and we will continue to reach out to you and listen.
Tactically September is also the time when we start work on next year's budget. The senior management team is working on refining their expected goals for the coming year. A lot of work is spent preparing for our November Management Meeting when each business area presents their expected operational goals. These sessions are led by our Chief Financial Officer Kevin Connolly. Tom, Matt, Kevin, and I work with the senior team to refine the goals and by the time December holidays arrive we have a working budget for 2023.
Strategically we have been preparing for growth. Our investments in Business Development and Operations follows investments we made operationally in Human Resources, Accounting, Contracts, Business Management, Talent Acquisition, and the Solutions business line. We are bullish on Odyssey and are excited for the future both near and long term.
Enjoy this edition of the Odyssey Newsletter. I leave you with a quote from Stephen King "Amateurs sit and wait for inspiration. The rest of us just get up and go to work."
Thank you for your "work" and for all you do for Odyssey.


Douglas W. Emond
Vice Chairman, Chief Strategic Officer
Words to Live By:
"Amateurs sit and wait for inspiration. The rest of us just get up and go to work."  
―Stephen King
Coming in October: The Odyssey Core Values Award!
Odyssey is excited to introduce our very first corporate Core Values Award. We've developed this opportunity as a way to celebrate the people who live our values every day by exemplifying Odyssey's three core values: Respect, Commitment, and Ambition. Keep a look out for more info to come!